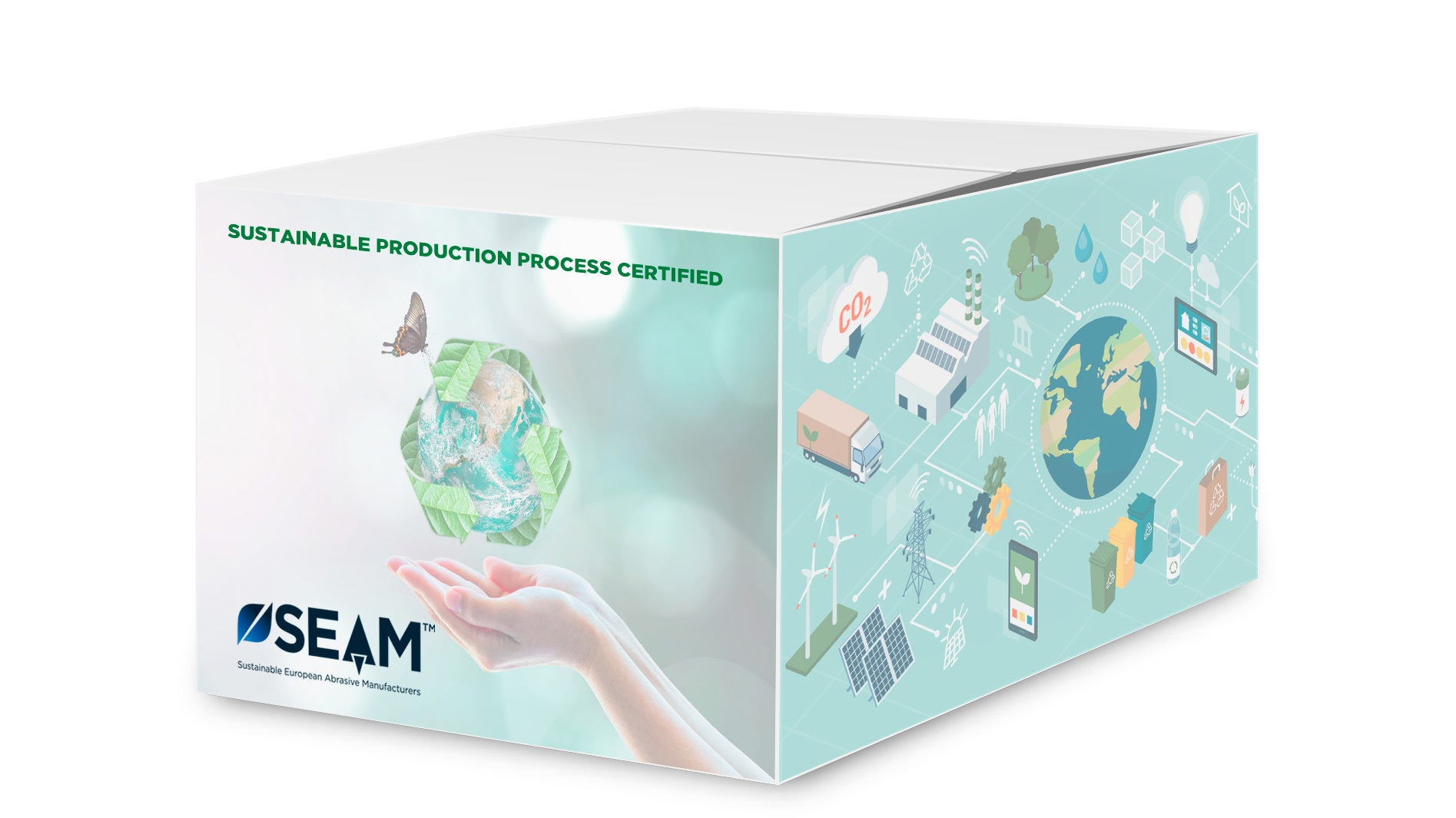 SEAM EU Certification Trade Mark: So much more than just another logo on the box!
In our daily lives, we are used to seeing many certification marks. From picking up the groceries every week to choosing electric appliances or transport means, our everyday choices are influenced by the logos and labels that we see and immediately recognise. From now on, more and more customers will be looking for the SEAM logo when choosing the abrasive products on the market – because they also care about sustainability, just like the manufacturers do.
On 7 July 2021, the SEAM Program achieved a major milestone in its development. The EU certification trade mark delivered by the European Union Intellectual Property Office now confirms the supervised sustainable quality of the manufacturers' production process.
The SEAM Members now will be able to use the SEAM logo on the product packaging to show that their products are manufactured using a sustainable production process. This goes way beyond a simple marketing tool, as the SEAM logo would give a certainty to the clients that the products they are buying are indeed manufactured and distributed according to high sustainability standards. Putting the SEAM logo on the packaging will now be a concrete tool that the companies will be able to use to showcase the result of their commitment to sustainability.
While each SEAM member company can choose which specific sustainability aspects it wants to work and improve on (through the evolving targets within the three sustainability pillars: environment, labour, and economy), the common cause that brings the companies together in the SEAM Program is their commitment to putting sustainability at the core of their business model. It is a commitment to work every day to ensure that the world tomorrow will look a better place.