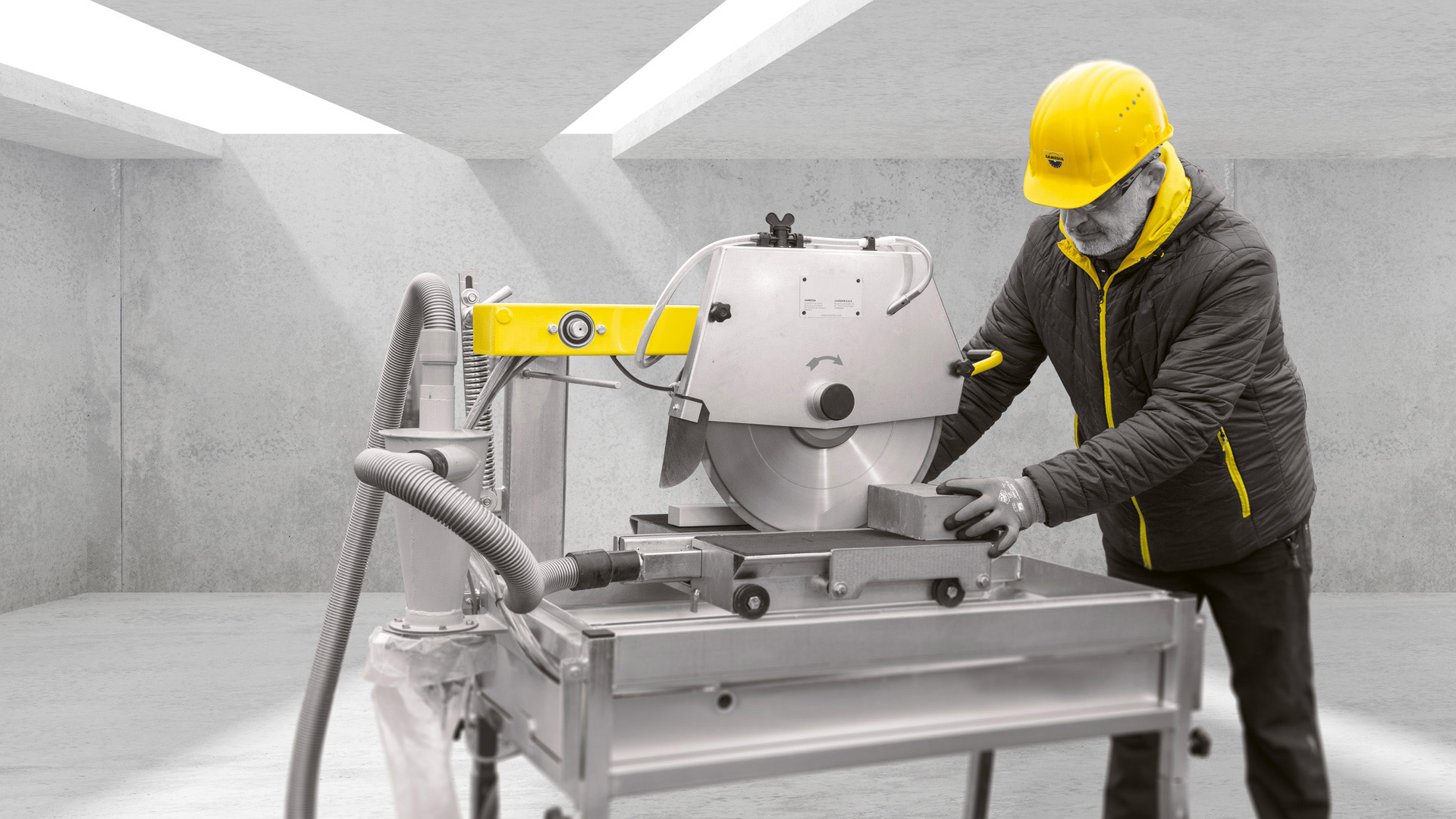 SAMEDIA: from safety to usability framed by the principles of sustainability
As an environment and safety concerned company, SAMEDIA is now focusing on green innovation, bringing two major innovative solutions to the European market that will improve professional cutting projects on many job sites every day.
The company is well known for its high-quality SHOXX® diamond tools, manufactured under its patented forging technology. Its diamond tools, made in its factory in Germany meet the highest users expectations in terms of cutting speed and durability. Since 2010, SAMEDIA has embarked on a crusade to capture in its product line the concepts of safety, user-friendliness and hazard free. Taking a step further, the company expanded its know-how on safety by offering a full package solution for cutting, grinding and core drilling applications.
A Mandatory Stop in the World of Sustainability
As an innovative European manufacturer, SAMEDIA is one of the founding members of the SEAM Program. The company has indeed set ambitious goals touching on complex issues such as sustainable chemical management, waste management, work-life balance optimization, involvement with local communities and customer service improvement, among others. These are not words nor magic incantations. They are strong commitments, working diligently to reach its targets framed by the three established pillars of sustainability: environment, social, economy. Even during this COVID-19 crisis, when a lot of companies are facing huge difficulties and could be tempted to think short-term, SAMEDIA does not want to give in to the siren calls for quality and price sell-offs. Despite the economic climate, it even achieved and well exceeded 5 out of 8 of its sustainable development goals. Thus, there is a real willingness from management to transcend the historical inclusion of end-user safety parameters in its products by also considering all factors impacting the user experience: hazards, pollution, external stakeholders.
Reduction of Hazards: A Priority for the Safety of our End-Users
As a company policy, SAMEDIA has been studying actively and investing in hazards reduction: noise, dust, vibration and slurry among others.  This visionary approach seeks to create an environment free of any type of pollution on the job sites for the workers, but also for the residents living nearby, making what was considered yesterday as a nice-to-have, a requirement for SAMEDIA.  For instance, fine particles released in the air has become an increasing concern from authorities and rightfully so. In the world of abrasives, dust is regularly produced at a large volume by end-users. For dust reduction, the company's R&D team designed AMPHIBIA® dry & wet table saw whose efficient system embeds an intelligent dust suction and extraction technology combined with a silent SHOXX forged diamond blade for universal cutting with or without water. Dry and clean cutting were a combo dream, now it has become a reality.
Vibration is also a silent hazard that can cause serious long-term negative effects to end-users such as hand-arm vibration or HVS. The EZ-DAMPER® patented system uses new vibration absorption technology, allowing an optimal cutting comfort : 5dB decibel noise reduction, 11% more cutting speed and tremendous vibration reduction. These new technological developments are not just gadgets. They are part of a shift of corporate philosophy that wants a systematic eco-responsible approach in integrating sustainable principles in its production and the fundamental belief that the demand is here.
SAMEDIA will, therefore, stay focused on the issues of environment and sustainability because it's a must for our planet.
FASTER – STRONGER – SAFER