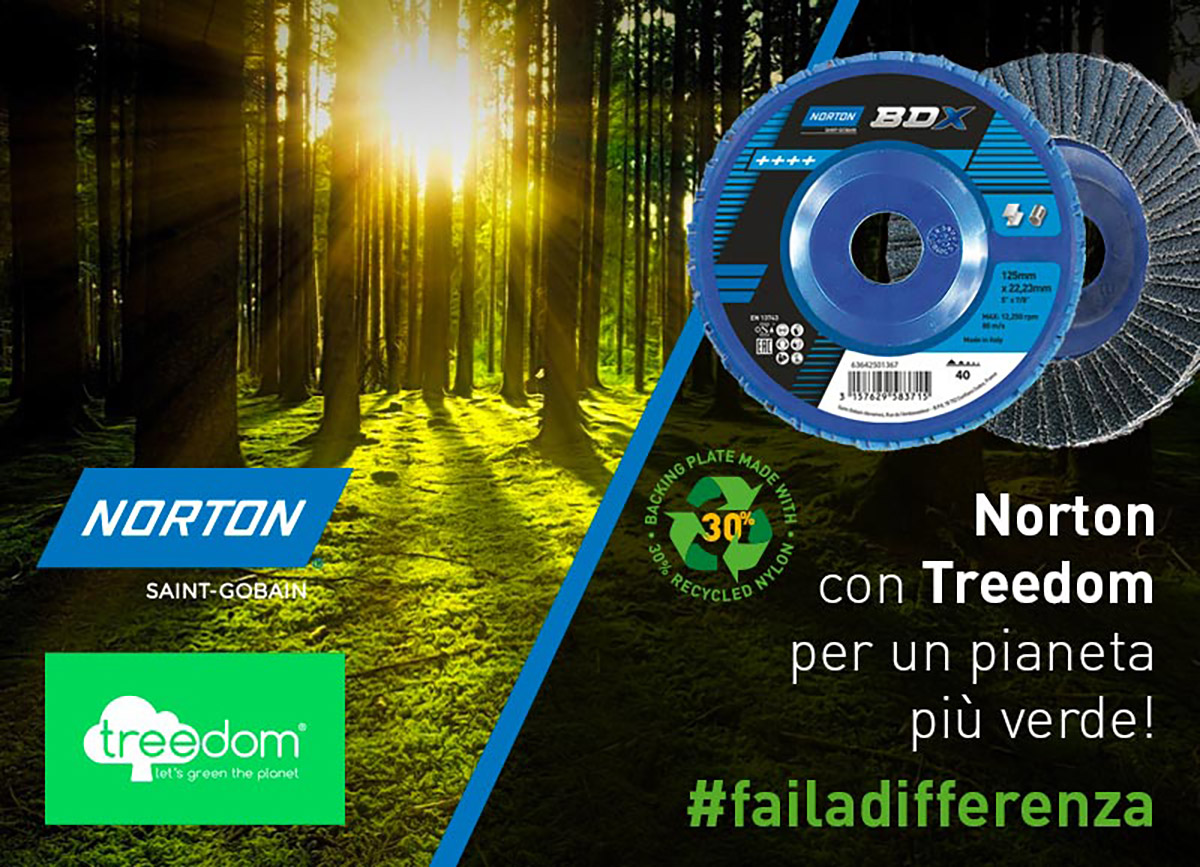 Saint-Gobain Abrasives Italy plants 350 trees within 3 months of launching "Norton for a greener planet"
To celebrate this year's World Environment Day, Saint-Gobain Abrasives Italy launched the initiative "Norton Abrasives for a greener Planet #Makethedifference". For every 300 Norton flap discs sold, Norton Abrasivi, in partnership with 'Treedom', has committed to plant and care for, one tree. The Treedom platform allows trees to be planted from 'a distance', locally by local farmers with the aim of providing environmental and social benefits to the local community.
This initiative was also linked to another project with environmental sustainability at its heart; the production of flap discs from the Italian manufacturing site comprising a backing pad made of 35% recycled nylon.
The benefits for the environment are clear; the CO2 absorbed by the planted trees and the support to local communities. Since launching in June, the first "Norton Abrasives Forest" now exists in five different countries; Ecuador, Haiti, Kenia, Tanzania, Madagascar. Thanks to the contribution of customers, within three months 350 trees have been planted, helping to absorb 53.995 kg of CO2!
The initiative is promoted locally online and offline to customers and stakeholders where the number of trees planted is regularly updated and shared with the local community via newsletter and the Norton website. Updates are also published in local social media channels Facebook, Instagram and LinkedIn.
Find out more about how Norton is helping to grow the Treedom project: