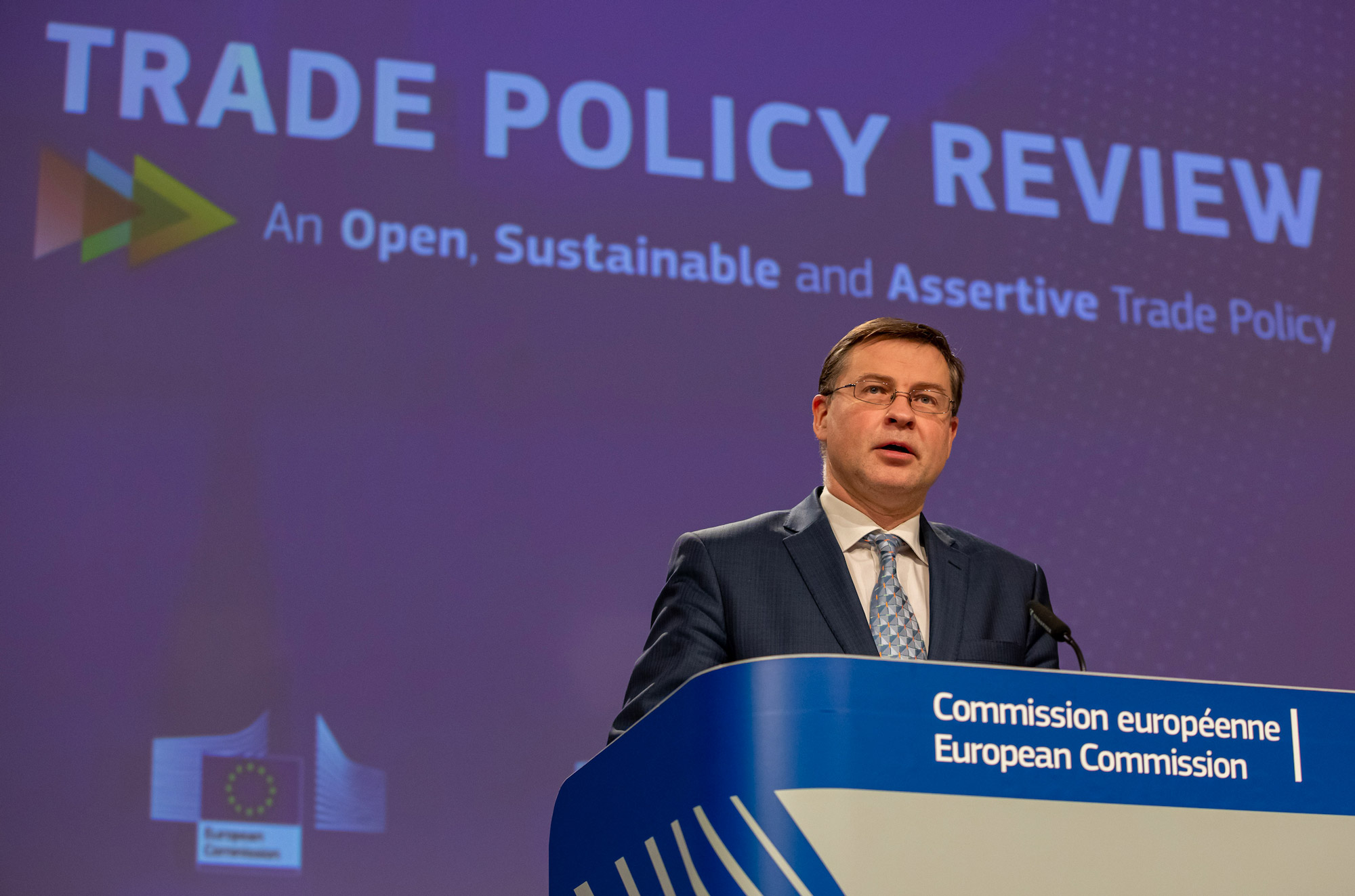 Sustainability Becoming a Key Pillar of EU Trade Policy
On 18 February, the European Commission published its Trade Strategy for the coming years. The new Strategy puts a strong focus on the green and digital transformations, as well as a renewed focus on strengthening multilateralism and reforming global trade rules to ensure that they are fair and sustainable.
But what does it mean to make Trade Policy more focused on sustainability? For the first time, sustainability becomes an explicit and central pillar of Trade Policy. The EU is committed to leveraging its political influence and trade relationships to support more sustainable and fair trade. This will be achieved through EU's bilateral trade agreements as well as in discussions and negotiations in the World Trade Organisation (WTO). For instance, trade agreements already contain a binding commitment not to lower environmental standards to attract trade and investment.
Importantly for businesses, the European Commission proposes to set up EU rules on mandatory due diligence for companies, including effective action and enforcement mechanisms to ensure forced labour is not part of EU companies' value chains. Until such binding legislation, the Commission will provide guidance to companies to assist EU business in taking the appropriate measures today already in line with international due diligence guidelines and principles. On this particular point, there is a strong pressure from the European Parliament to take a firm stance. On 10 March , the European Parliament adopted a report on corporate due diligence and corporate accountability calling for the urgent adoption of a binding EU law that ensures companies are held accountable and liable when they harm – or contribute to harming – human rights, the environment and good governance.
The list of other foreseen Trade Policy actions is long and ambitious, so it will be important to monitor the real impact of these:
The European Commission wants to promote sustainability action in the WTO, including a trade and climate initiative;
The EU will seek commitments from G20 countries to make their economies climate-neutral as a basis for concluding trade agreements;
The EU will use its trade and investment agreements as platforms to engage with its trade partners on all aspects of the European Green Deal, including biodiversity, sustainable food policy, pollution and the circular economy;
The EU will propose to make the Paris Agreement – the global framework to avoid dangerous climate change – an essential element in all future trade agreements;
The European Commission will launch a comprehensive early review of trade and sustainable development chapters in trade agreements to ensure the most effective means of their enforcement and implementation, with the results of this review feeding into ongoing and future negotiations;
Where necessary, the European Commission promises to take a more assertive stance in defending EU's interests and values, and "readiness to combat unfair practices and use autonomous tools to pursue its interests where needed". The Commission will continue to use Trade Defence Instruments so that European industry is not exposed to unfair trade.