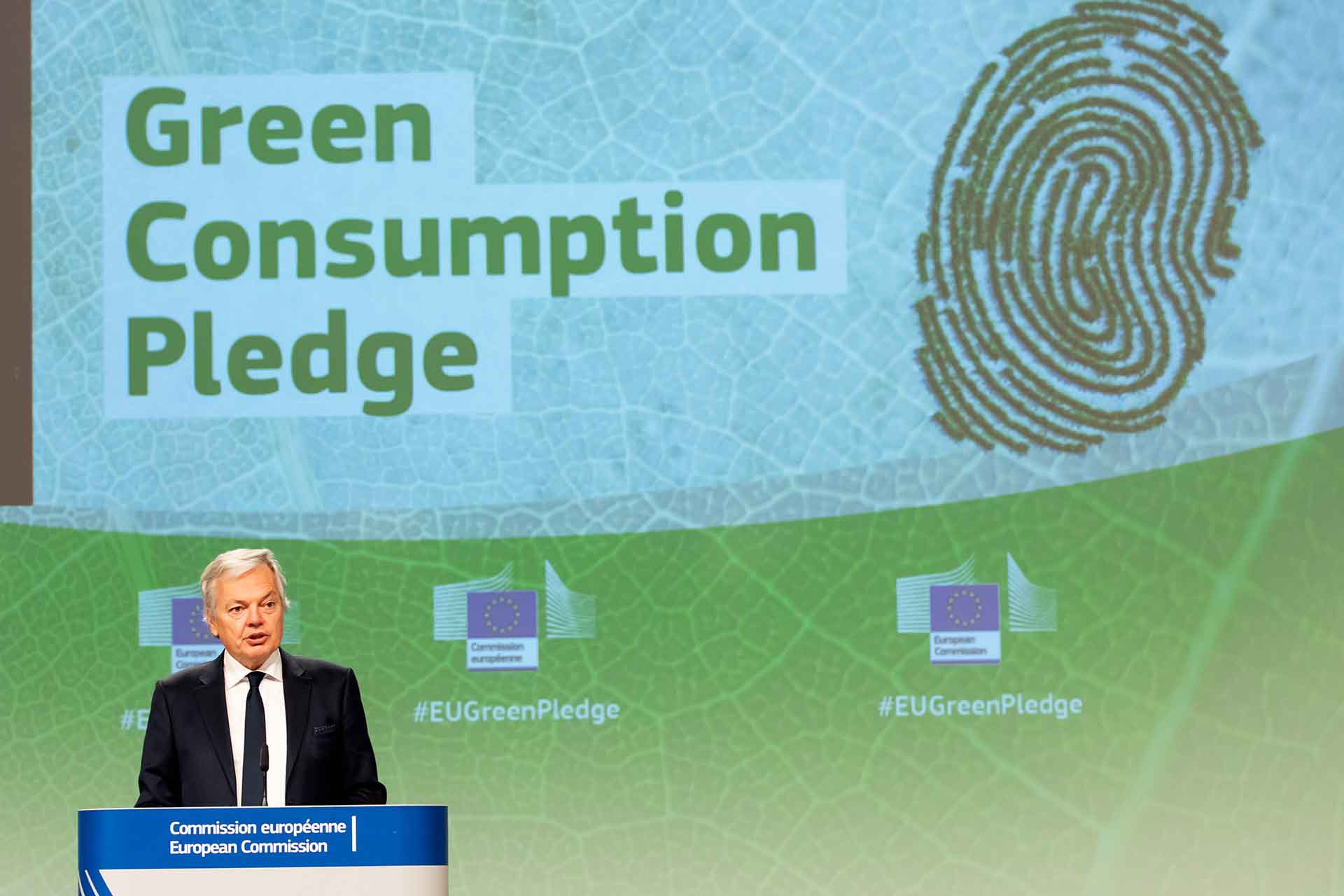 European Commission Launches Green Consumption Pledge
On 25 January, the European Commission launched the Green Consumption Pledge. The Green Consumption Pledge is part of the European Climate Pact, an initiative inviting people, communities and organisations to participate in climate action and build a greener Europe.  By signing the Green Consumption Pledge, companies promise to accelerate their contribution to a green transition. The pledges have been developed jointly between the Commission and companies. The Commission's aim is to accelerate the contribution of businesses to a sustainable economic recovery and to build consumer trust in the environmental performance of companies and products.
The Green Consumption Pledge is based on a set of five core pledges and the companies have to take concrete measures in at least three of the five pledge areas. Each pledging company will work with the European Commission to ensure that the progress is reliable and verifiable (the data concerning their progress will be publicly available). The five core pledge areas are the following:
Calculate the carbon footprint of the company, including its supply chain and establish proper due diligence processes towards achieving footprint reductions in line with the goals of the Paris Agreement;
Calculate the carbon footprint of selected flagship products of the company and to achieve certain footprint reductions for the selected products and disclose the progress to the general public;
Increase the sale of sustainable products or services within the total sales of the company or its selected business part;
Commit part of the corporate public relations expenditure to the promotion of sustainable practices in line the Commission's implementation of the European Green Deal policies and actions;
Ensure information provided to consumers in relation to the company and product carbon footprints is easy to access, accurate and clear, and maintain this information up-to-date following any reductions or increases of the footprints.
The Green Consumption Pledge initiative focuses on non-food products. Any company interested in joining the Green Pledge can contact the European Commission before the end of March 2021.